Radiant Cut Cathedral Pave Women Wedding Ring Set - 486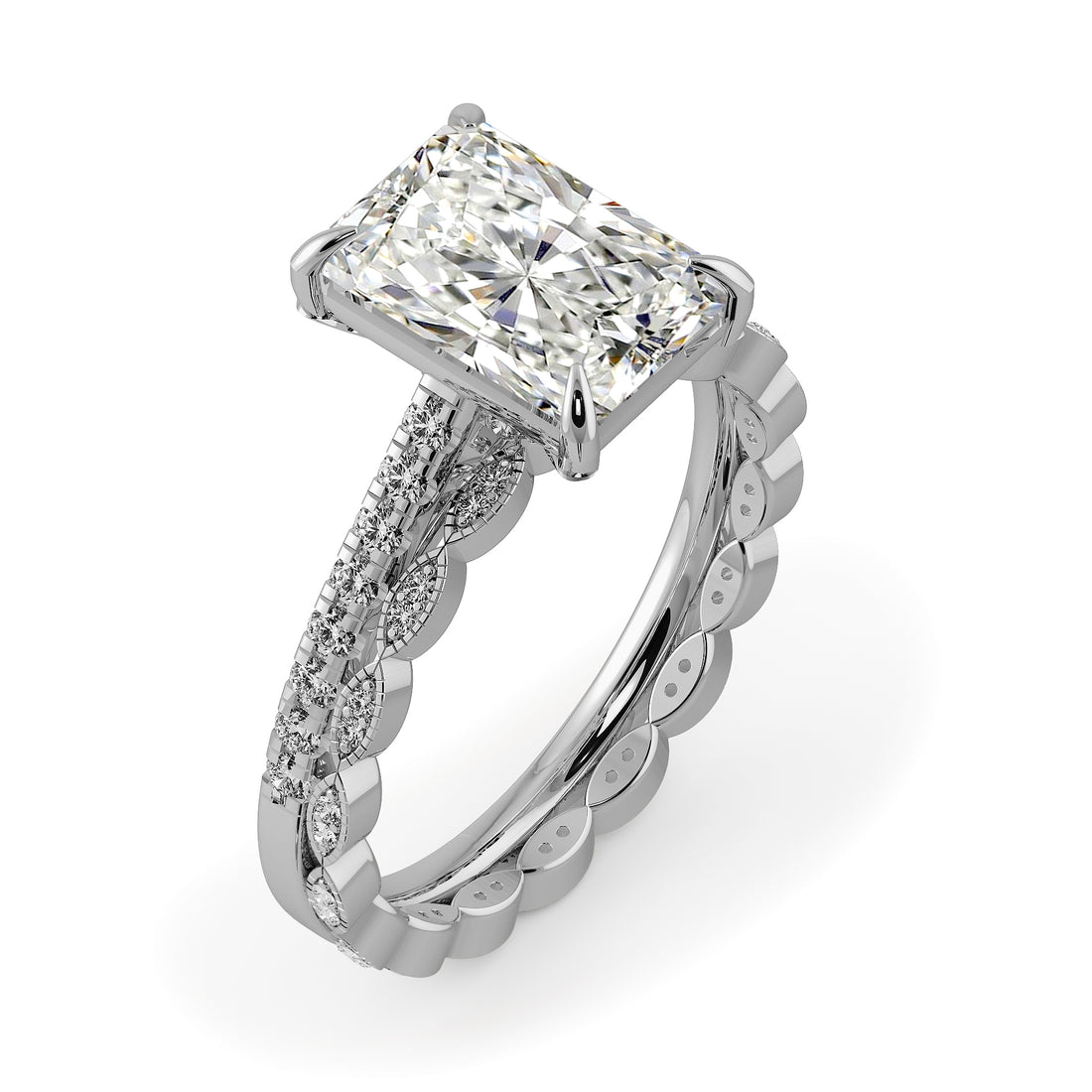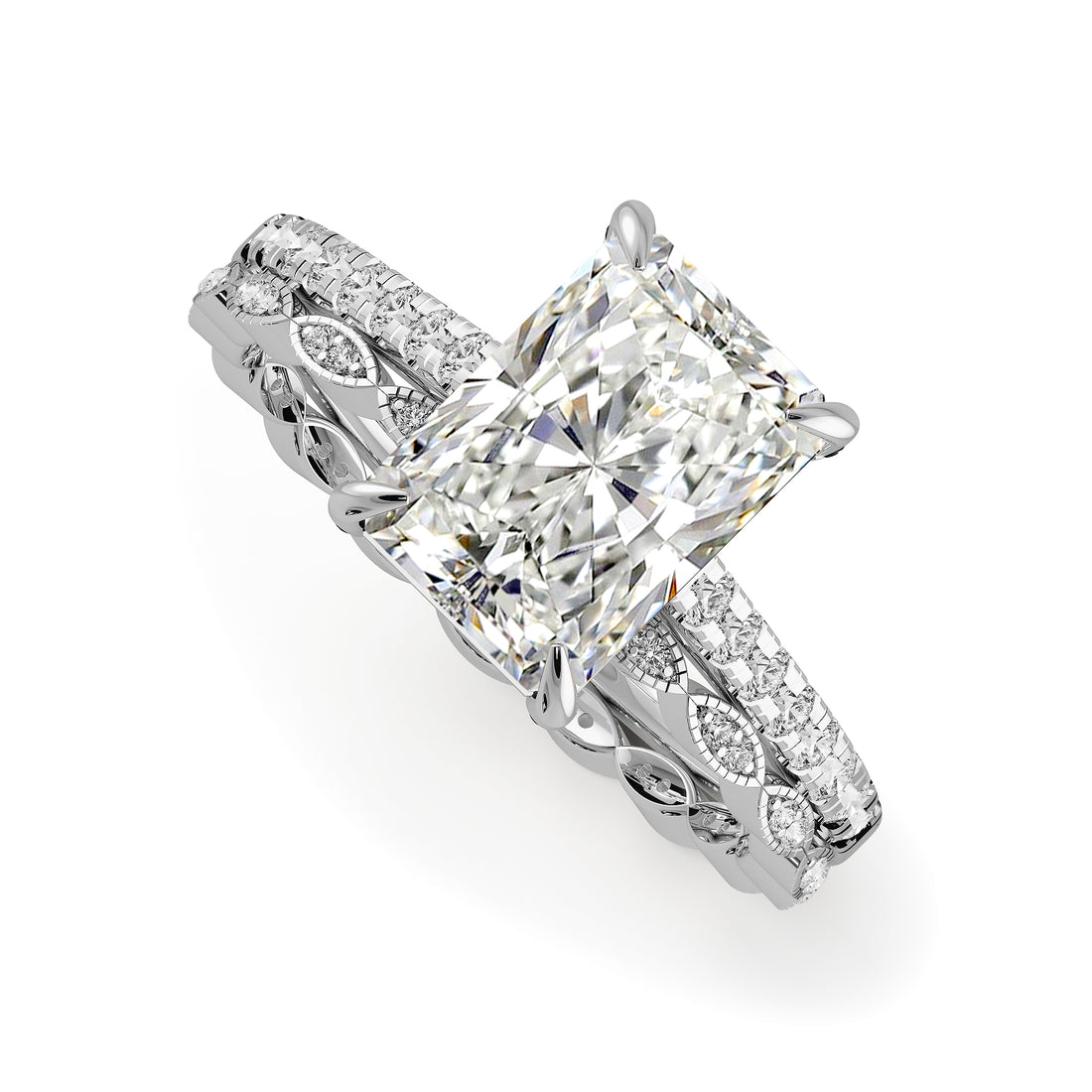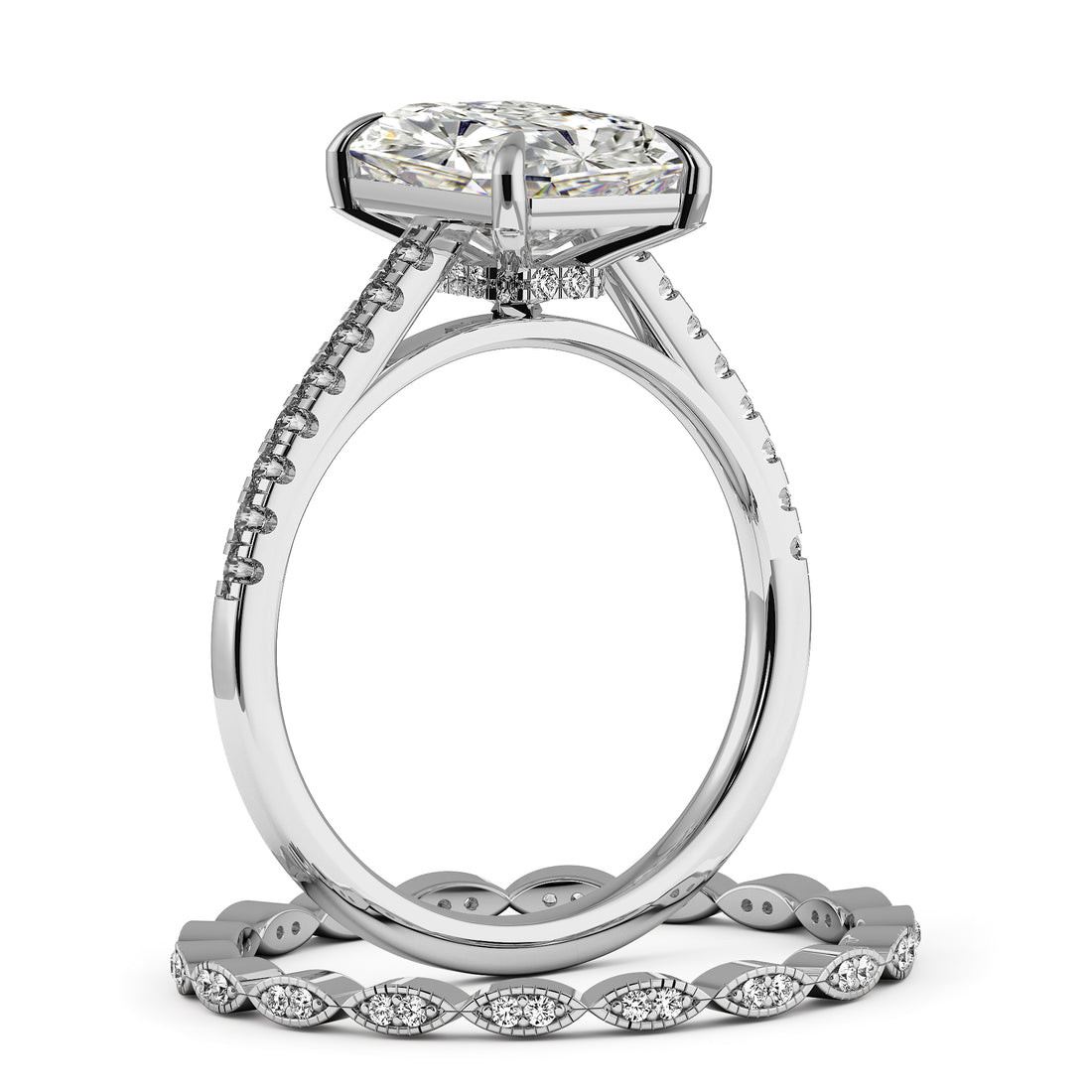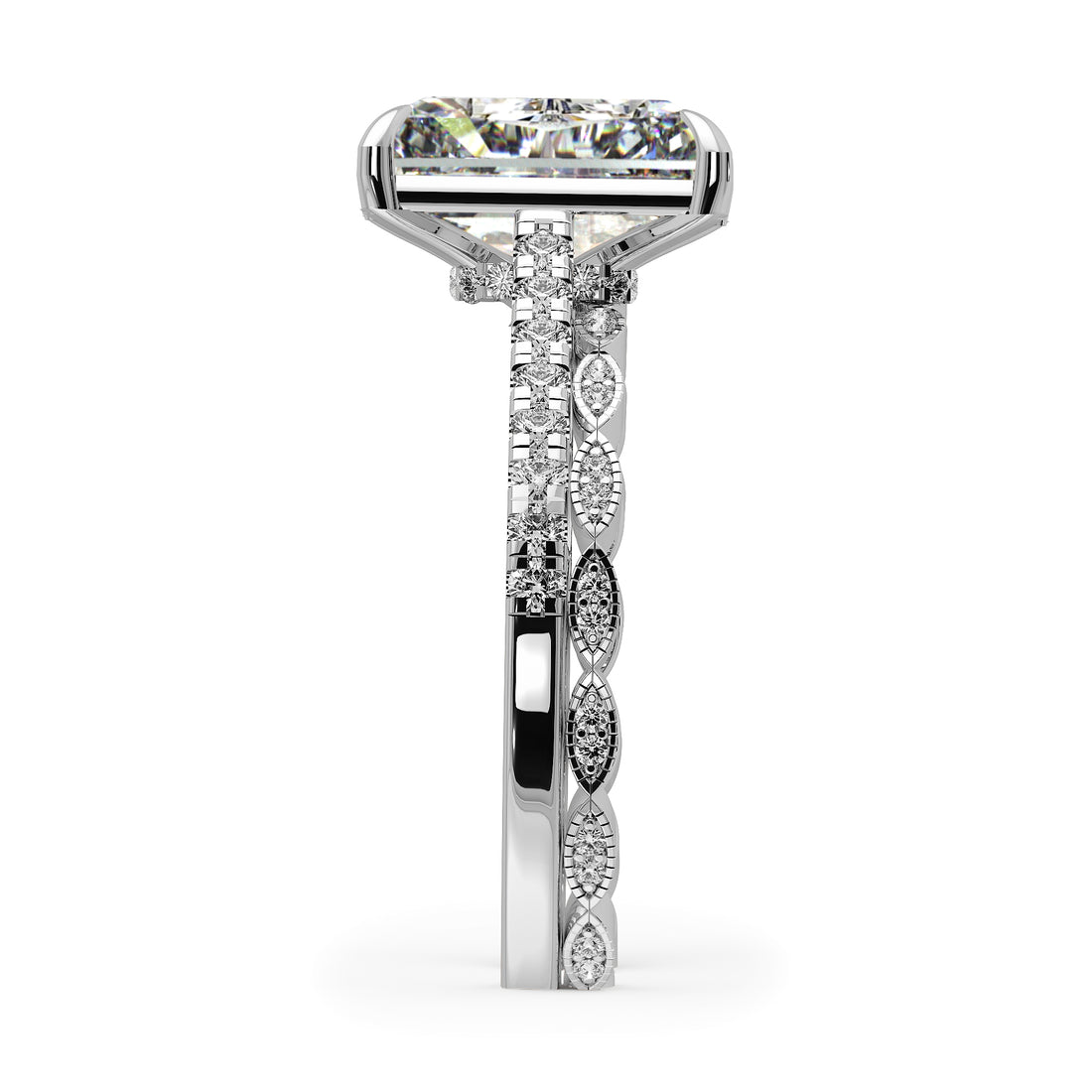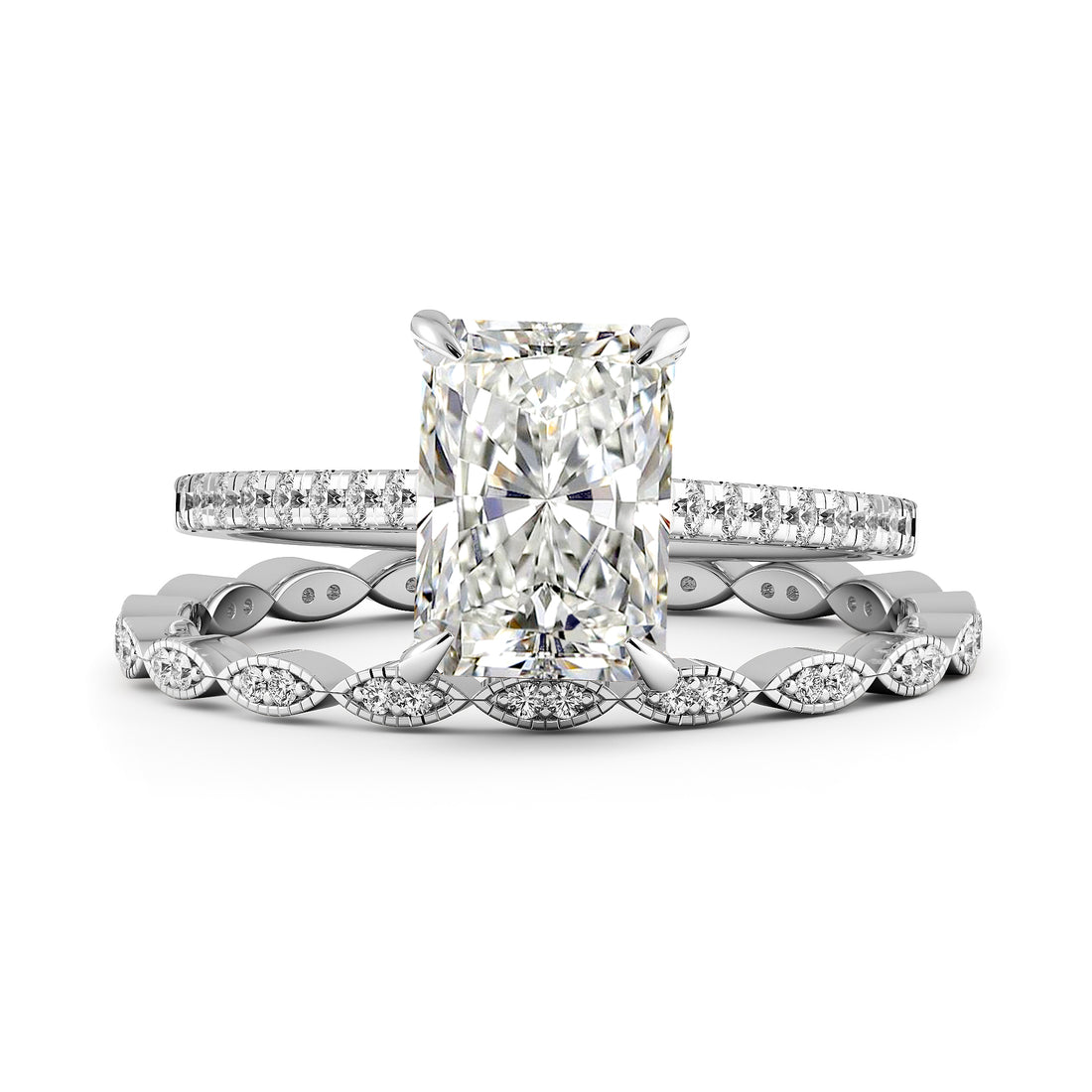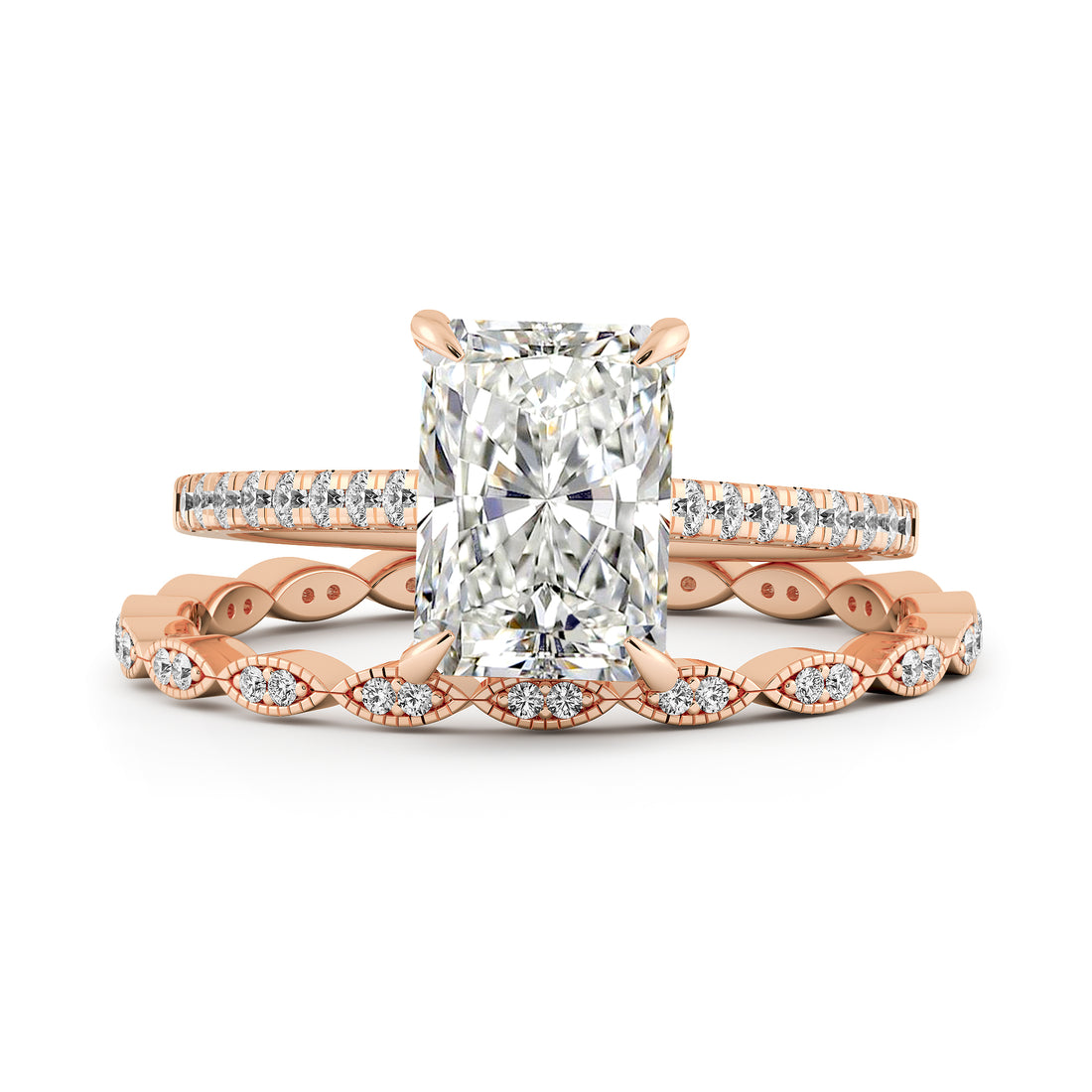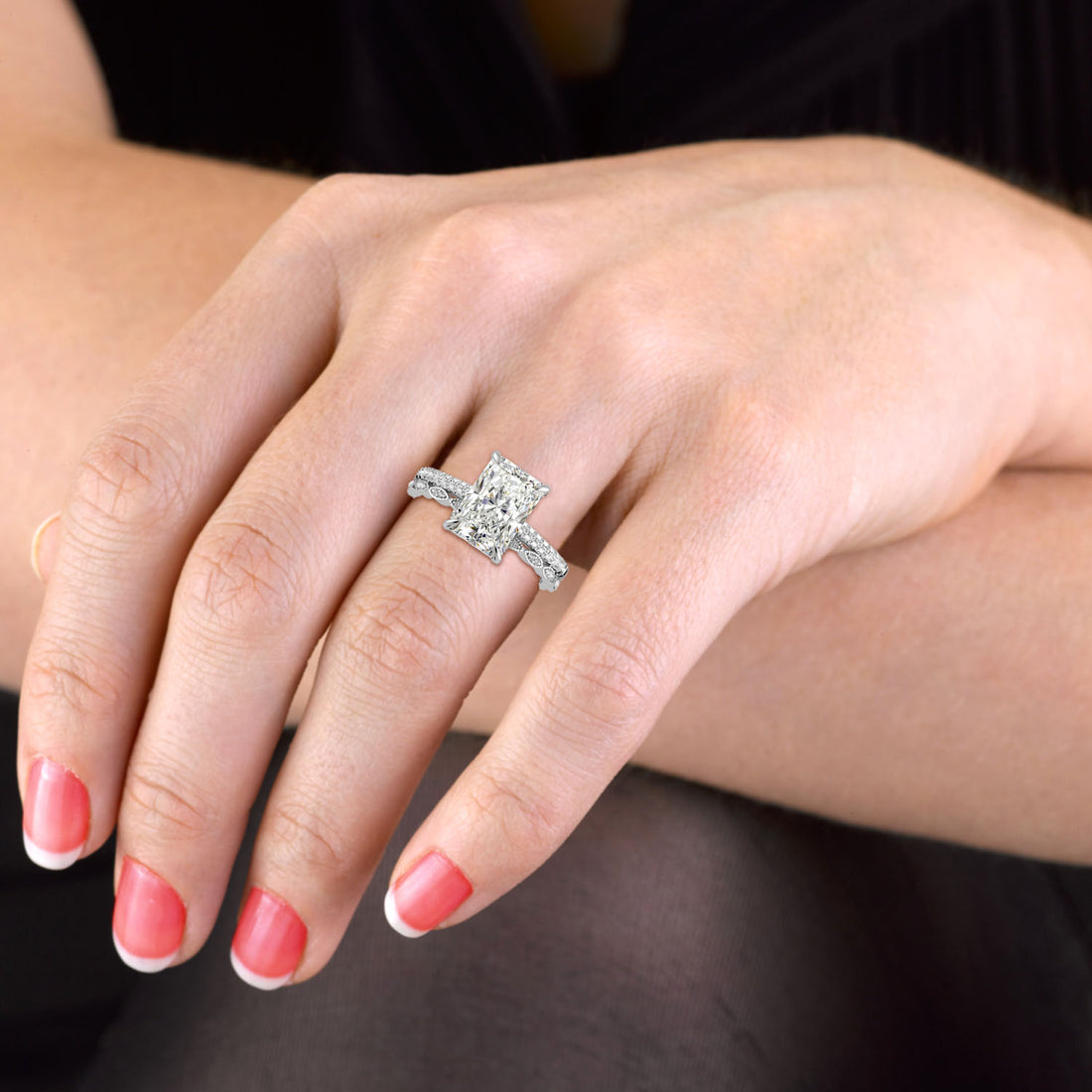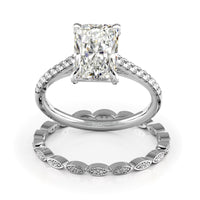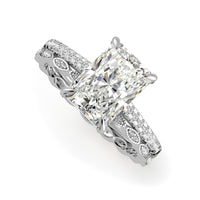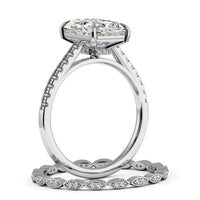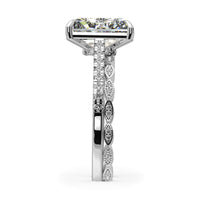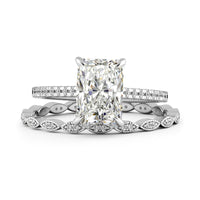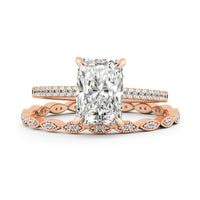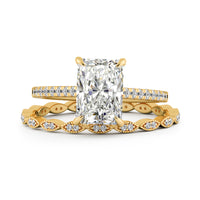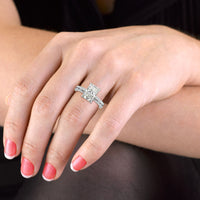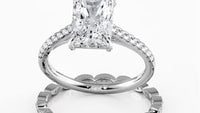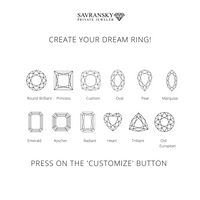 Radiant Cut Cathedral Pave Women Wedding Ring Set - 486
Like this ring setting?
You can customize this bridal set with lab-grown diamonds of up to 10 carats and in whatever diamond cut suits your preference. 
Scroll down and click on the Customize this Product button
 Wedding Ring Set - Lab-grown CVD diamond

Please Note: All our Lab Grown Bridal sets are templates for what we can offer you. You can completely customize your dream bridal set with lab grown diamonds of up to 10 carat, and in whatever diamond cut suits your preference. We will provide you with a quote for your preferred design, without any obligation.
We look forward to designing your dream rings with you!
A perfect ring for a perfect diamond. The engagement ring is home to the most magnificent 1 carat radiant rectangle diamond. The beautiful diamond is ensconed by a hidden halo and there is pave diamond belt, cinching the prongs holding the diamond by the base of the head adding the element of style, uniqueness and elegance. The finishing touch is the pave cathedral shank supporting the head the ring.

The engagment ring is elevated by its accompanying infinity wedding band, designed with a pave marquise design all along the circumference of the band. The pave diamonds on this infinity wedding band, are the perfect addition to the beautiful engagement ring.
Message us to see how we can make this ring uniquely yours!
Metal
14k gold

Engagement Ring
Center Diamond

Ethically sourced Lab-grown CVD Diamond

Weight: 1 Carat (available in up to 10 Carat, click on the "Customize" key to get a price quote)
Shape: Oval
Color: G
Clarity: VS1

Pave Setting:
Weight: 0.25 Carat
Color: D-F
Clarity: VS
Total Diamonds Average Weight: 1.25 Carat
Wedding band
Shape: Round - Marquise: 0.50 Carat
Color: D-F
Clarity: VS
Total diamonds average weight engagement ring and wedding band: 1.75 Carat
We offer a Free virtual Consultation from the comfort of your home to get to know us personally, and in which we will give you the tools and resources and create an exciting buying experience. Call +1.831.250.6724

Celebrate Life by Giving back
We want to give you a gift that will convey both a connection to the Holy Land as well as give back something meaningful to our suffering world whose resources we push to the limit. We've decided to plant a tree in Israel in your name or in honor of your loved ones for each purchase or order you will make at Savransky Private Jeweler.
This special project means a lot to us, and we invite you to share with us the full name of your beloved person, and we'll be excited to take care of planting the tree!
Learn More
Support 24/7
Support 24 hours a day
Call +1-831-250-6724
Gift Wrapping
With your purchase, you will always receive a lifetime warranty, two Gemological Certificates- one for the center diamond as well as one for the finished piece, and an APPRAISAL certificate from Savransky Private Jeweler.